Swedish semla: Fat Tuesday bun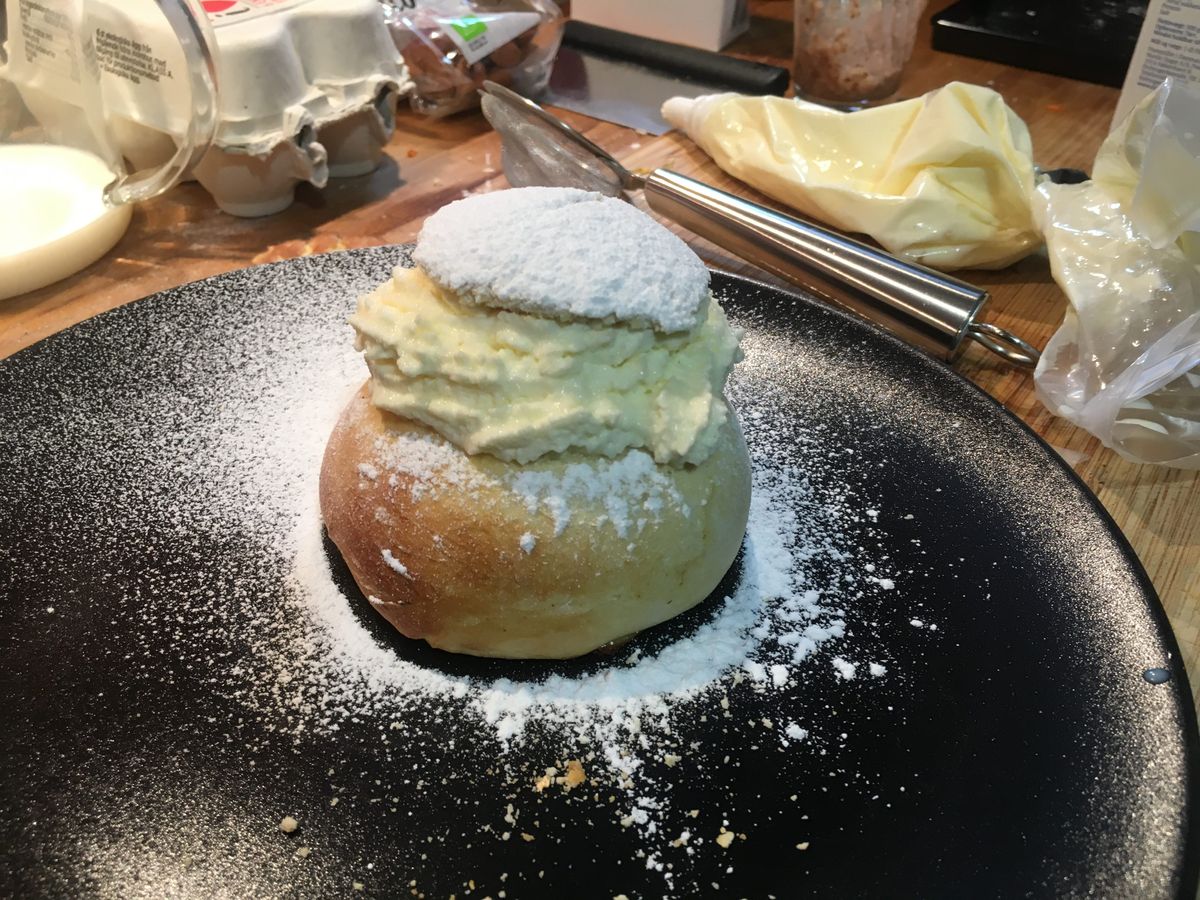 Do you want to become Swedish? Then eating semla on the designated day (called fettisdagen) is a good start. It's a cardamom bun filled with marzipan and topped with whipped cream and powdered sugar. There are several variations like chocolate semla or semla without cardamom, but true semla traditionalists do not recognize any such abominations. The name of the semla varies too. Semla, fastlagsbulle, fettisbulle. However, if you go to Finland and ask for a semla you'll get a bread roll. In fact, to them, the only way to call the sweet thing is fastlagsbulle. It's served with a cup of coffee or, in some cases, in a bowl with hot milk, called hetvägg. The bun gets all soggy and eventually dissolves and you eat the soggy mess with a spoon. Anyway, let's make a semla now and you can choose how to eat it later.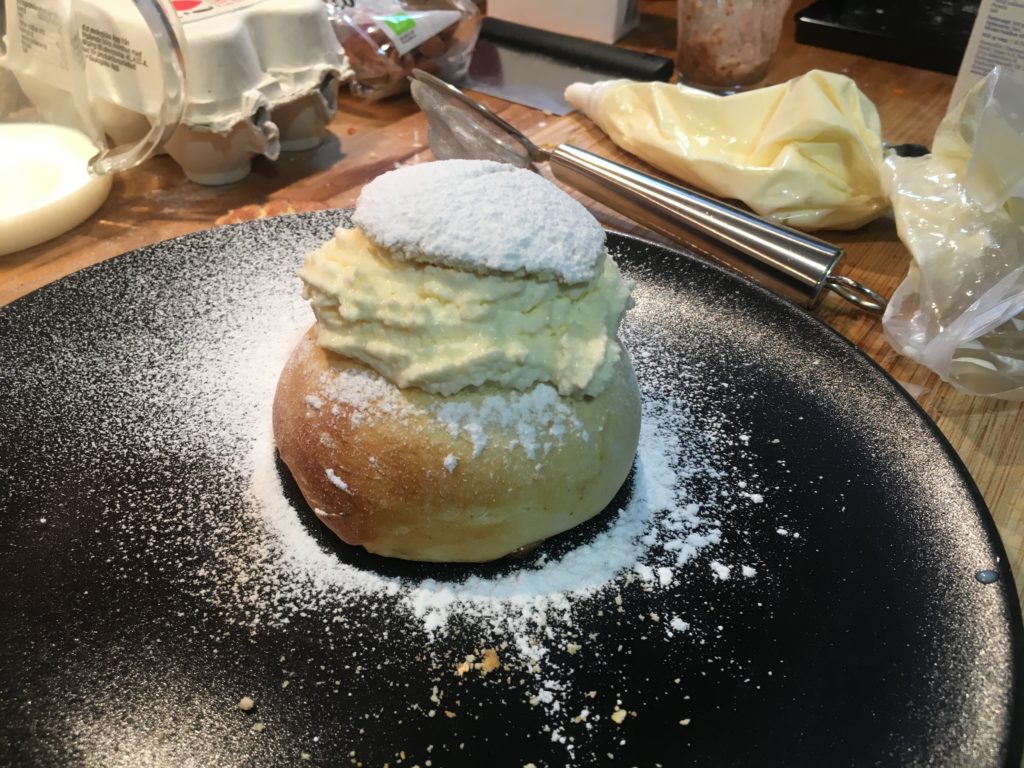 How to make the bun
Yields 12 semlas
Ingredients for the semla buns
2 dl full milk
25 g of fresh yeast (or about 4 grams of instant dry yeast)
420 g of all purpose wheat flour (about 7 dl)
An egg
1 tsp of salt
1 tbsp of crushed cardamom seeds (use a mortar, don't buy them pulverized!)
A lot of powdered sugar to sprinkle on top
100 g of room temperature butter
1 beaten egg and a pinch of salt for brushing
1 teaspoon of baking powder (just for that extra fluffiness)
Instructions
Firstly, dissolve the yeast in lukewarm milk
Combine all dry ingredients and sieve them
Now combine 1 and 2 and everything else in there except the egg for brushing
Kneed the dough in a stand mixer or by hand until it's smooth. Don't make it too dry. It whole be a little sticky, that's goes for anything you ever bake!
Let proof for 30 minutes
Make buns on an oven sheet
Cover and let rise for 30 minutes. Afterwards, brush them with the egg and salt mix.
Set the oven to 200 degrees Celsius and bake the buns for about 10-12 minutes
Let cook a little
How to make the filling
Ingredients for the filling
1/2 dl of full fat milk
100 grams or almonds
40 grams of powdered sugar
Instructions
Mix milk, sugar and almonds in a food processor until smooth but not too smooth, I like some pieces of almond in there!
Let it rest in the refrigerator to firm up a little.
Finally, create the semla
2 dl full fat whipping cream
A lot of powdered sugar
A lot of marzipan like mix (the one you just made)
Buns (that you just made, right?)
Whip the cream
Cut off the top of a bun like a little hat
Scoop out some of the interior to leave room for the almond paste. According to some Swedish recipes, you're supposed to mix that scooped out bread with the almond paste before returning it. I don't, I just add the almond paste into the hole.
Whippee cream
And add the little hat you cut out earlier on top of your creation
Sprinkle with a lot of powdered sugar
Done!