Mugcake (muffin) for lazy pieces of of shit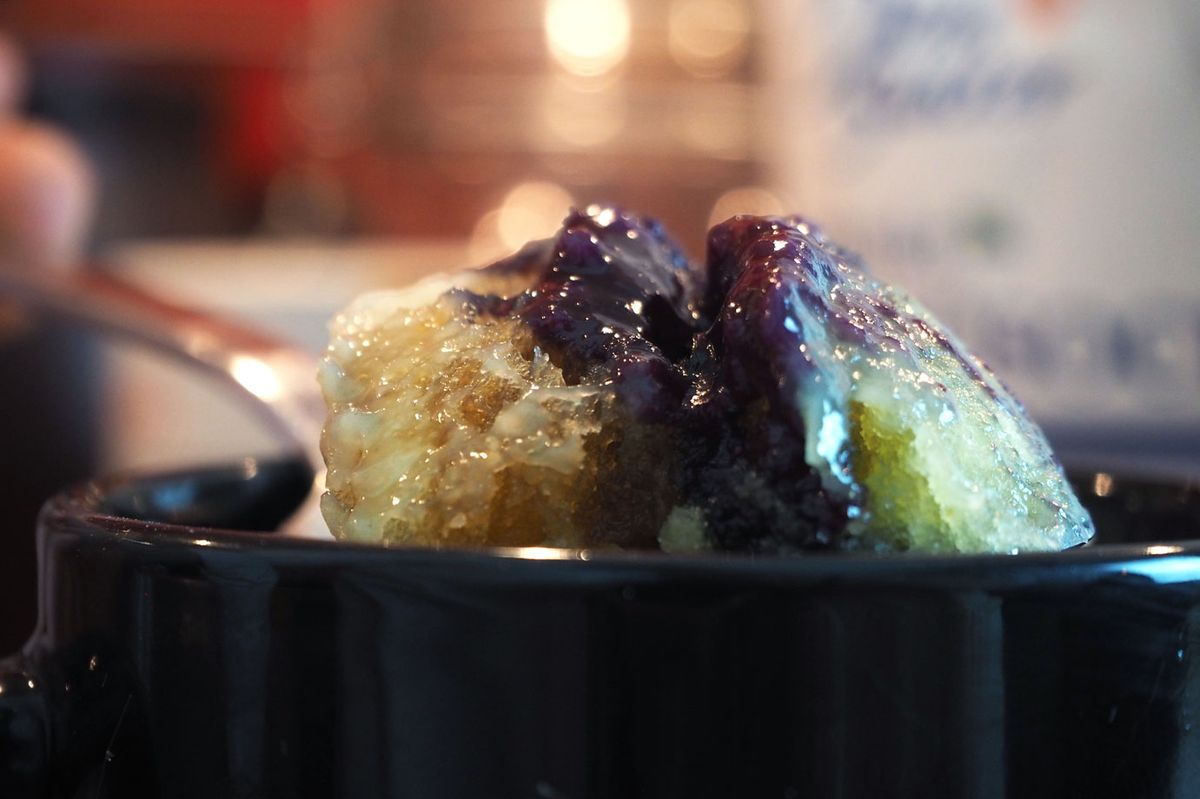 You know those days your fat ass is in bed all day like the piece of shit you are? And you want freshly baked muffins but you're too lazy and/or incompetent to make any? And there's nobody around you to make them for you because nobody loves you? That's when mug muffins come into play. They're made from a simple mugcake base recipe, and you can then add whatever flavor and sweetener you have at hand. Just sugar for a plain sponge cake flavor. Maple syrup and berries for a finer product. It's so quick and so tasty that you might end up eating several ones in a row, all with their own amazing flavor combinations. And then you'll get back into bed and keep contemplating about what a fat piece of shit you are.
Ingredients for base
3 tbsp of plain flour (the less protein the better, you're making cake here not bread)
3 tbsp of butter (it's an approximation, better a little too much than too little)
1-2 tbsp of sugar (depending on if you plan on adding other sweet ingredients for flavoring)
1/4 tbsp of baking powder
3 tbsp milk
Pinch salt
Flavoring variations
Blueberries + maple syrup
Banana + Nutella
Apple + cinnamon + dulce di lecce
Instructions
Get a mug
Melt the butter in the mug using a microwave oven
Add all other ingredients except the final flavoring. Mix until no (few) lumps. It's very liquid. That's a good thing in this case.
Now choose your mugcake toppings…
Add e.g 1/4th sliced banana and Nutella. Bake in microwave for about 2 minutes (depending on your microwave).
Or a handful of blueberries, frozen or not, and bake for 2 minutes in your microwave. Then pour maple syrup on top. Succulent as fuck. Eat.
Grate a third of an apple into the batter. Sprinkle some cinnamon in there. A spoonful of dulce di lecce (you can buy ready made or make some by boiling a can of condensed sweetened milk for a long time, or 30 minutes in a pressure cooker but you're lazy so you won't make any yourself and we both know it). Microwave for 2 minutes. Eat your mugcake.
If you own no sweet flavoring, add half a teaspoon of more sugar into the initial recipe. Experiment with various spices. Cardamom, cinnamon, lemon zest and juice, it all makes a great microwave mug muffin.