Hipster tacos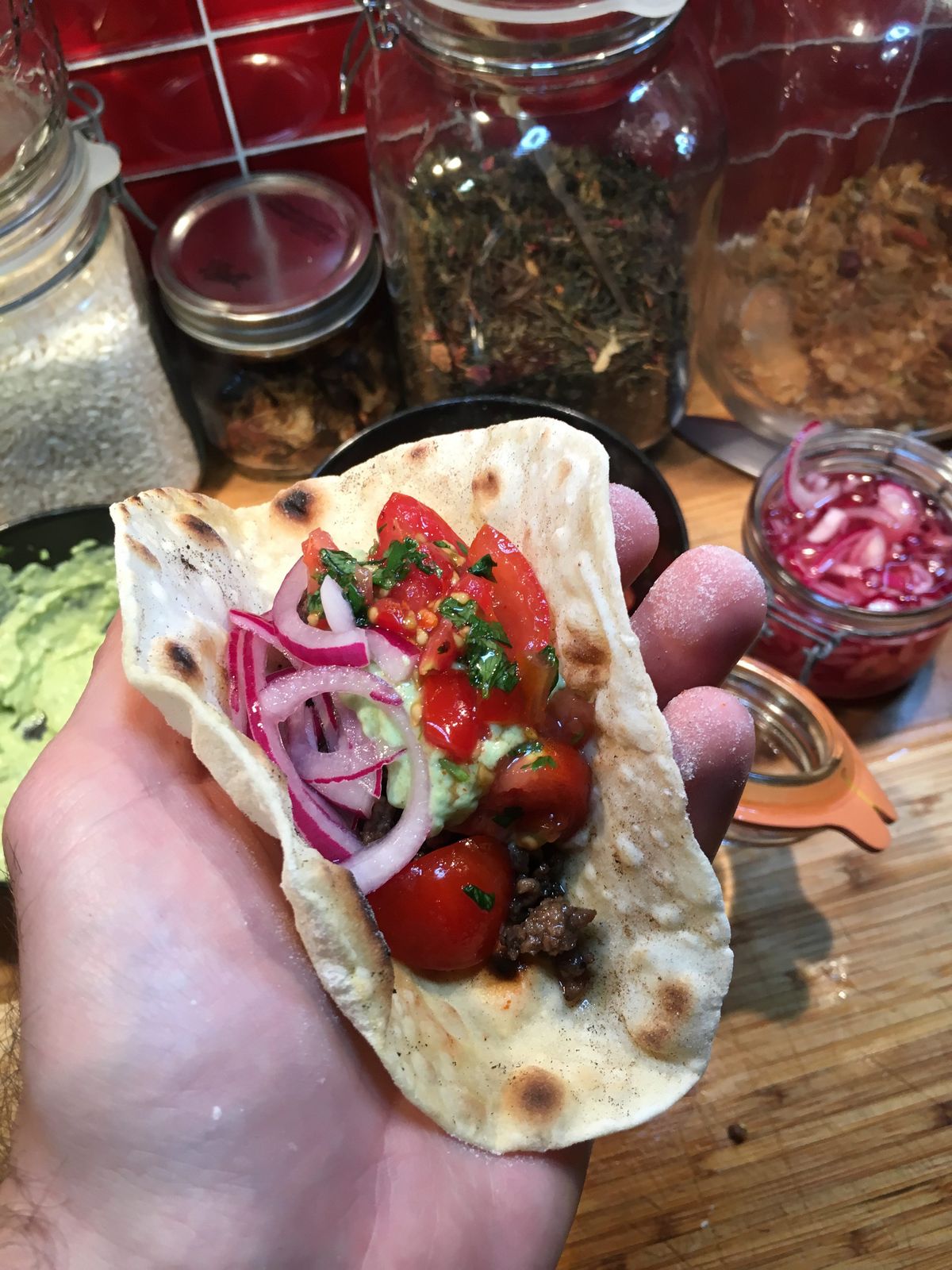 What are tacos? If a small soft tortilla filled with stuff is enough to call it a taco, this is it. It's hipstery, it's very Swedish (except cheese, but if you want to add some grated cheese you can and call it Swedish "svennetaco"). Anyway, it's all made from scratch and it tastes great! Try it, but don't tell a Mexican!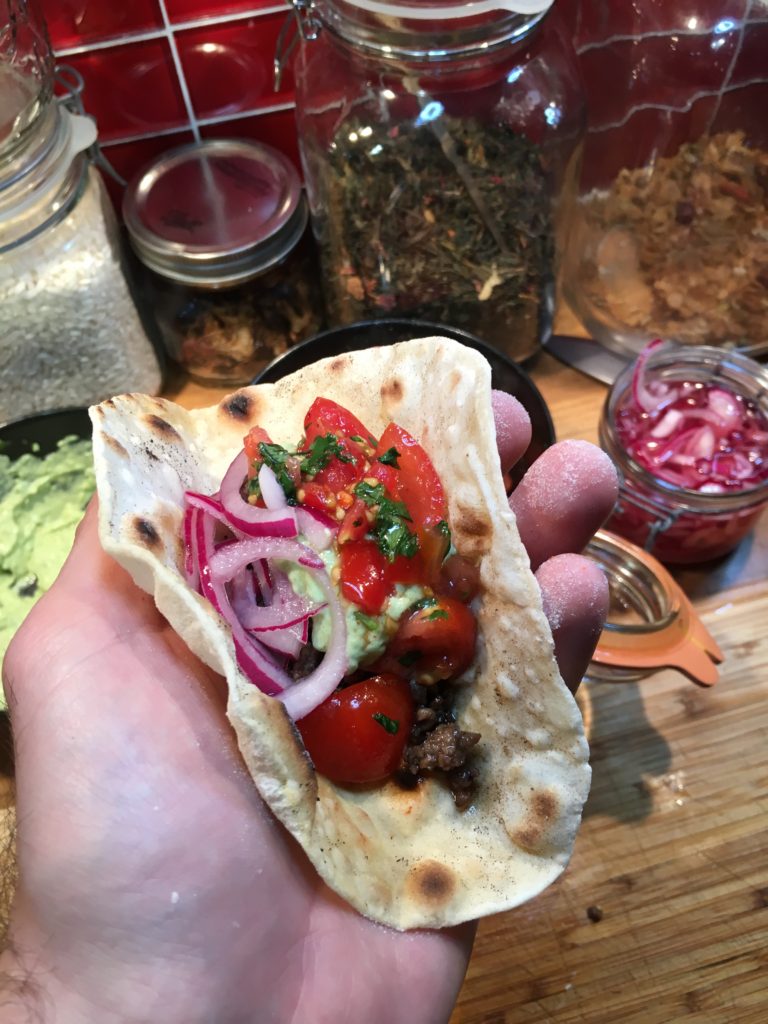 Prepare the soft tacos
300 grams of wheat flour
1 tbsp of salt
150 grams of water
Combine everything
Kneed the very soft dough on a floured bench. It should be very soft and sticky
Cover and let rest for 1 hour
Now cut small pieces, around 30 grams per piece
Make balls from the cut dough pieces
Roll the balls into flat tacos
Heat up a dry pan and fry the tacos on both sides until they have some color, it only takes a minute per side
Pickle the red onions
1 dl of sugar
2 red onions
1/2 tblsp of salt
1 dl of white wine vinegar
1 dl of water
Mix sugar, water, salt and vinegar
Chop onion thinly
Put it all into a jar. It's best after at least 24 hours but ain't nobody got time for that
Fry the meat
300 grams pf ground beef
salt to taste
black pepper to taste
oilive oil
Olive oil in a pan on high heat
Fry the meat until it has a lot of color
Salt and pepper to taste
Yup that's it
Make the guacamole
2 cloves of garlic
2 avocados
1 dl of sour cream
Pinch of salt
Mash it all together
Now you have a "guacamole" that real Mexicans will laugh at but it's really tasty!
Prepare a small tomato salad
A pinch of chili flakes
A lot of cilantro
250 grams of plum/cherry tomatoes
salt to taste
black pepper to taste
Some olive oil
Cut the tomatoes in half
Finely chop the cilantro
Two punches of salt
Some black pepper
Drizzle some olive oil
Combine it all
Time for the serving
Well, just take a soft tortilla and add stuff into it!