Hamburgers; Delicious, Practical, and Suited to Individual Tastes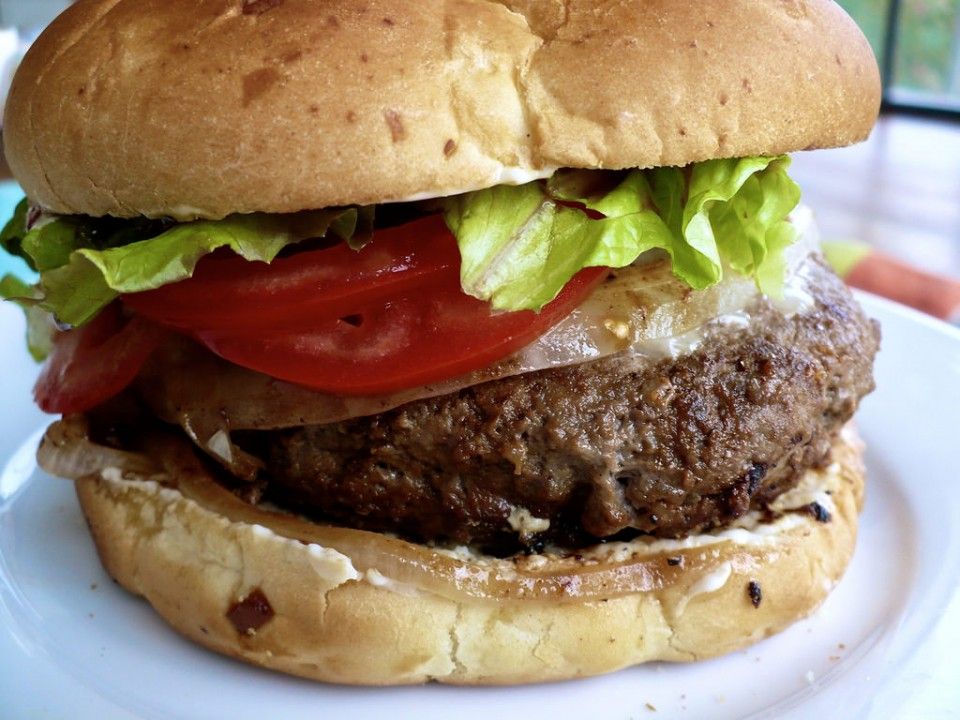 Let's look at why burgers are so well loved by so many. Hamburgers offer elements which appeal to virtually everyone. A burger begins with a patty and a bun, these are the basics which embody the very essence and definition of a hamburger. Even these apparently simple things are open to creating further options. Does your burger of choice have a plain bun, or is it coated with sesame seeds? Does it come with the choice of either a white or whole wheat bun? Buttered or not? Is fancy bread a choice?
And how about the patty. Do you prefer yours relatively plain, or do you prefer a burger with seasoning and spices cooked into it? You can grill, fry, char-broil, or barbecue a hamburger for more flavor enhancing sensations yet. Can you taste it?
It's a recognized fact that to provide a mouth-watering hamburger it isn't necessary to offer a wide variety of options as added extras. Most hamburger shops offer the simple basics. Common flavor enhancing choices often include cheese, onions, relish, mustard, mayonnaise, tomatoes, lettuce, pickle slices, and sometimes a 'special sauce'. But no matter how you choose to eat one, it's your customized idea of a flavor sensation. And of course the fact that you can pick and choose from added elements to create your burger of choice only adds to its appeal!
In recent decades, hamburgers have become a global sensation. Once an entirely North American favorite, burger shops have sprung up virtually everywhere across the globe. The reasoning behind the hamburger's rising popularity is obvious… it's because burgers are amazingly tasty, they are convenient to eat, and are simple to prepare and serve. They are all of the calories you need to get an energy boost in one portable and compact meal.
A hamburger is a convenience food that is available virtually anywhere. You are always busy, and grabbing one allows you to remain on the run. The burger can even be ordered and eaten while sitting in the comfort of your car. When you want something different to eat after work you can stop and grab a burger meal for the family. The convenience of a burger is a large factor in why it has quickly become such a global favorite.
And on top of all this hamburgers are photogenic. I mean who can look at a professionally taken burger photo and not instantly become ravenous for one! But wait a minute, you probably don't need to see a photo of a burger to want one! It's no great wonder why many say that the hamburger is the greatest dish ever invented.
Personally, I like the simple burger. A fresh plain bun, the taste of juicy minced meat, and layers of bacon, cheddar cheese and perhaps some lettuce and tomato and a neutral dressing. Whenever I visit a new restaurant with burgers on the menu, I pick their simplest one. Not the "BBQ Supreme", or "Trippe super chili", just a simple burger with bacon and cheese, tops. If they can't handle the meat as they should, can't bake the buns to perfection, hence can't make a simply cheese burger something amazing, then they haven't proven their skills in the kitchen. With that said, here are my favorite burger joints so far.