A modern variation of falafel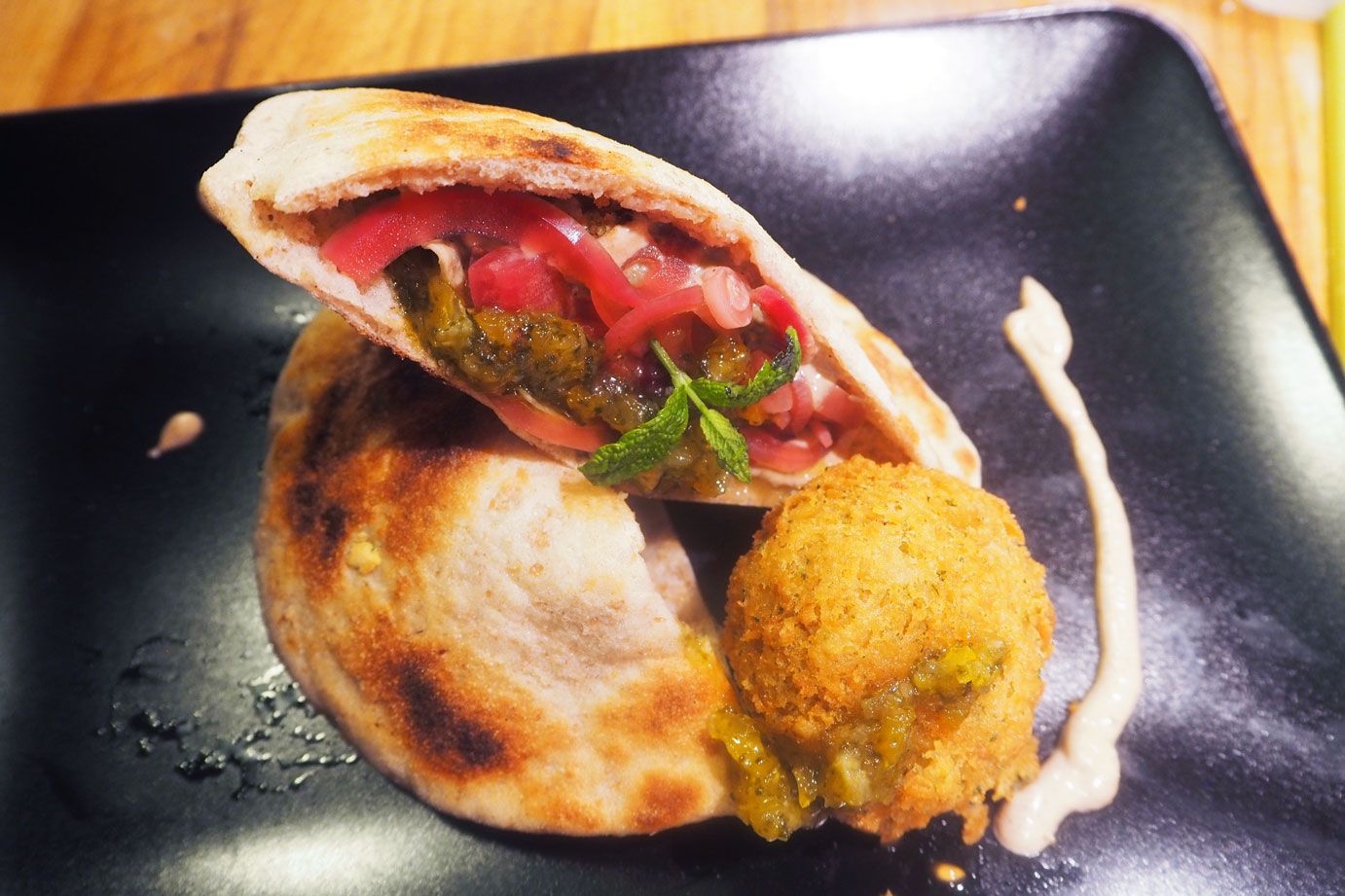 A falafel dish is a wonderful compromise for vegetarians who wish they could eat a kebab. Here is my recipe for a homemade one.
Falafel
About 500 grams of canned chickpeas (unless you're boiled dried ones yourself, in which case you need to soak them for 12 hours and then boil them in water until soft)
A large handful of parsley
2 garlic cloves
1/2 onion
Three teaspoons of olive oil
Frying oil
Salt
Pepper
Baking powder
Cumin
Mix garlic, onion, parsley and olive oil in a food processor
Save half of it for later
Crush cumin seeds in a mortar and add to your parsley mix
Add salt, pepper, and bicarbonate of soda (it will make them more puffy and nice in their texture)
Well, add the chickpeas too, and mix it all up into a paste using a food processor or crush it with anything.
If you boiled your chickepast yourself, you usually don't need to add flour. But if you used canned ones, they're very moist and your falafels might fall apart when deep frying them. In that case, add a large tablespoon of flour into your chickpea paste.
Heat up oil in a large saucepan. 175 degrees C, use a thermometer or wing it by looking at the oil. When the oil makes oily patterns, it's hot.
Form balls from the paste. I use an ice cream scoop.
Fry until golden brown and nice, but don't do this until just before serving.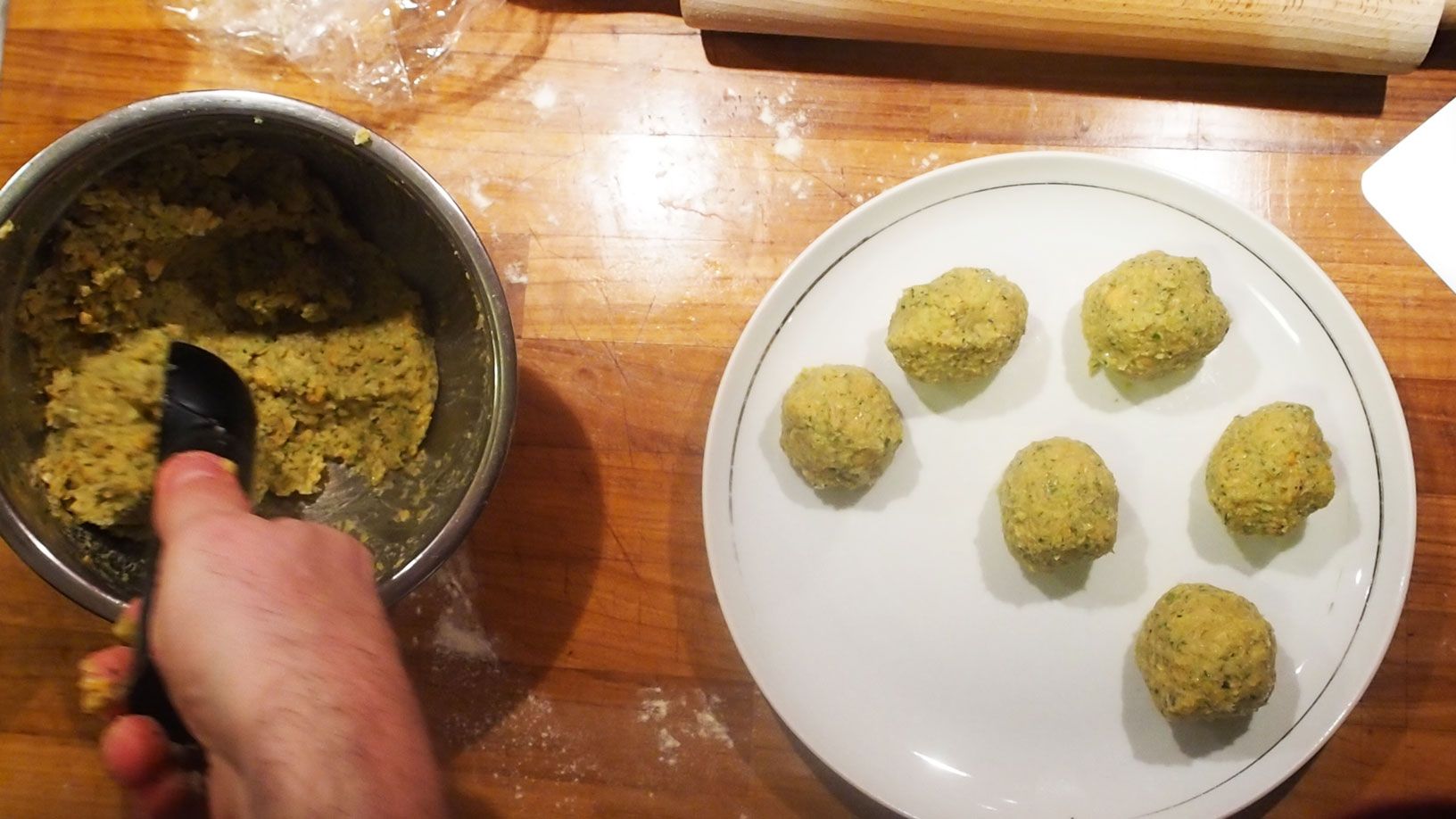 Sweet orange and parsley salsa
The parsley mix from before (the half you saved)
Two tablespoons of honey
A pinch of salt
Piment d'espelette (or any nice chilli poweder really)
1 orange
Olive oil
1 lemon
1 dl sugar
Peel the oranges and chop them. Be careful not to include the white, that makes stuff bitter.
Add the orange pulp into a saucepan together with the other ingredients.
Simmer for 20 minutes until it all comes together
Put it in a jar and refrigerate. It will become thick when cooled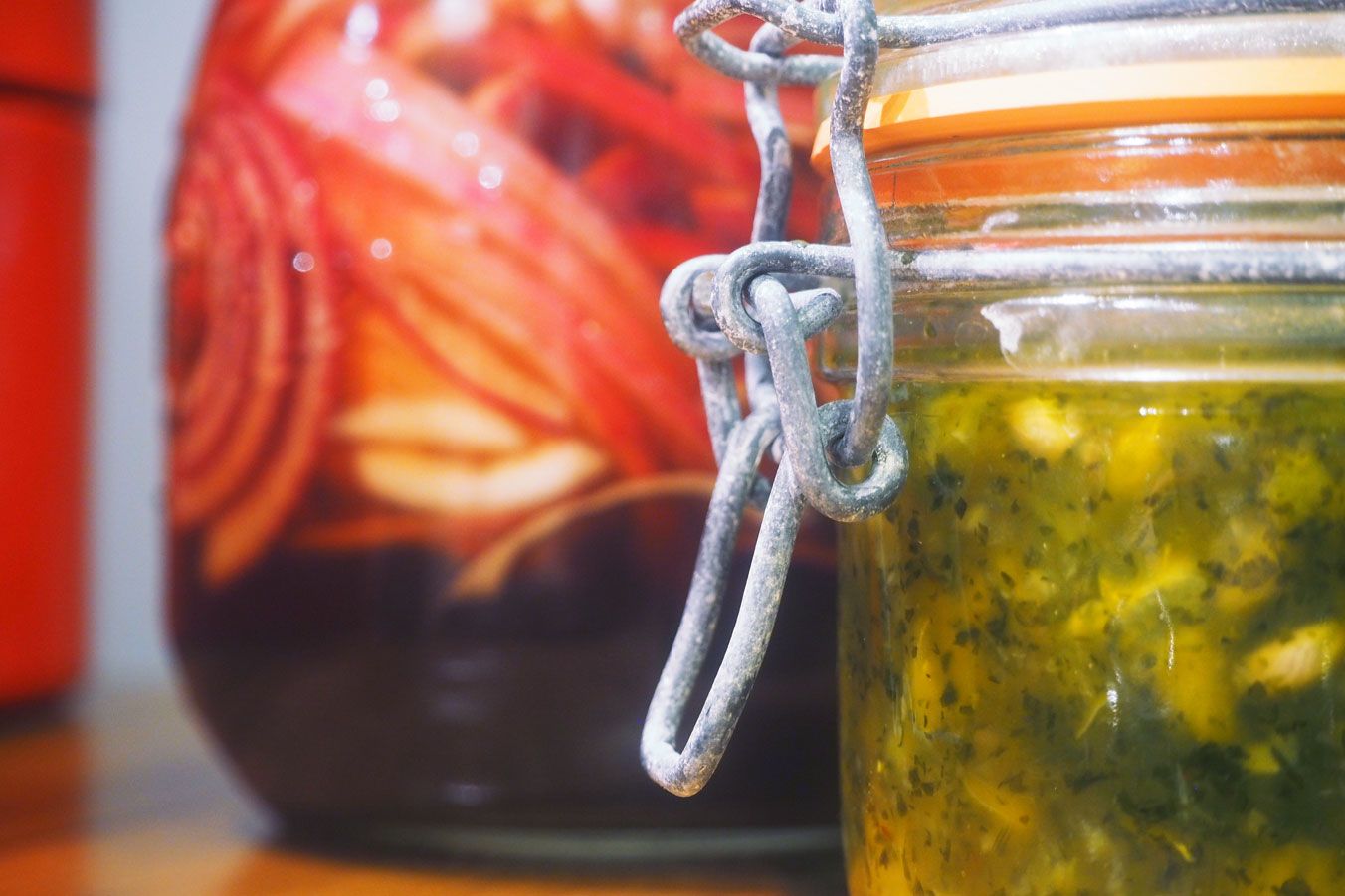 Tahini sauce
8 tablespoons of tahini (you can make your own tahini if you're hipster enough or live in a poor third world country, but come on…)
1 lemon
2 garlic cloves
Pinch of salt to taste
Olive oil
squeeze bottle (not important)
Grate the garlic.
Mix garlic with everything else.
If too thick, add some water
Into a bottle and refrigerate for now
Earl grey tea pickled red onions
3 red onions
2 tablespoons of red wine vinegar
4 dl of strong earl grey tea (brew it as you would brew tea)
1 tablespoon of muscovado sugar
1 tablespoon of sugar
2 pinches of salt
Slice the onions and place in jar
Bring all other ingredients to a boil
Cover the onions in the hot liquid
Can it, and chill for later
Pita bread in pan
7 grams of dry yeast
300 grams of wheat flour
100-150 ml of water (more or less, try it)
100 grams of rye flour for flavor
Three pinches of salt
Take some water and att yeast. Wait about 10 minutes for it to activate.
Add everything else and kneed in a machine or by hand. It's really liquid, but if too runny then add some more flour. If too dry, add some more water. But keep in mind, don't make it too dry. Soft and nice is best!
Cover and let it proof for about an hour. Or put it in the refrigerator overnight. Tastes better that way.
Heat up a dry pan
Round pitas using a rolling pin
Fry them on one side until it puffs up and then turn it over.
There you have your pita!
Serving
Open a pita
Add some lettuce (if you want to)
Your fried falafel balls
Top it with your sauces
Perhaps a piece of fresh mint? Or a piece of parsley?
Eat it!!!