No bake cheesecake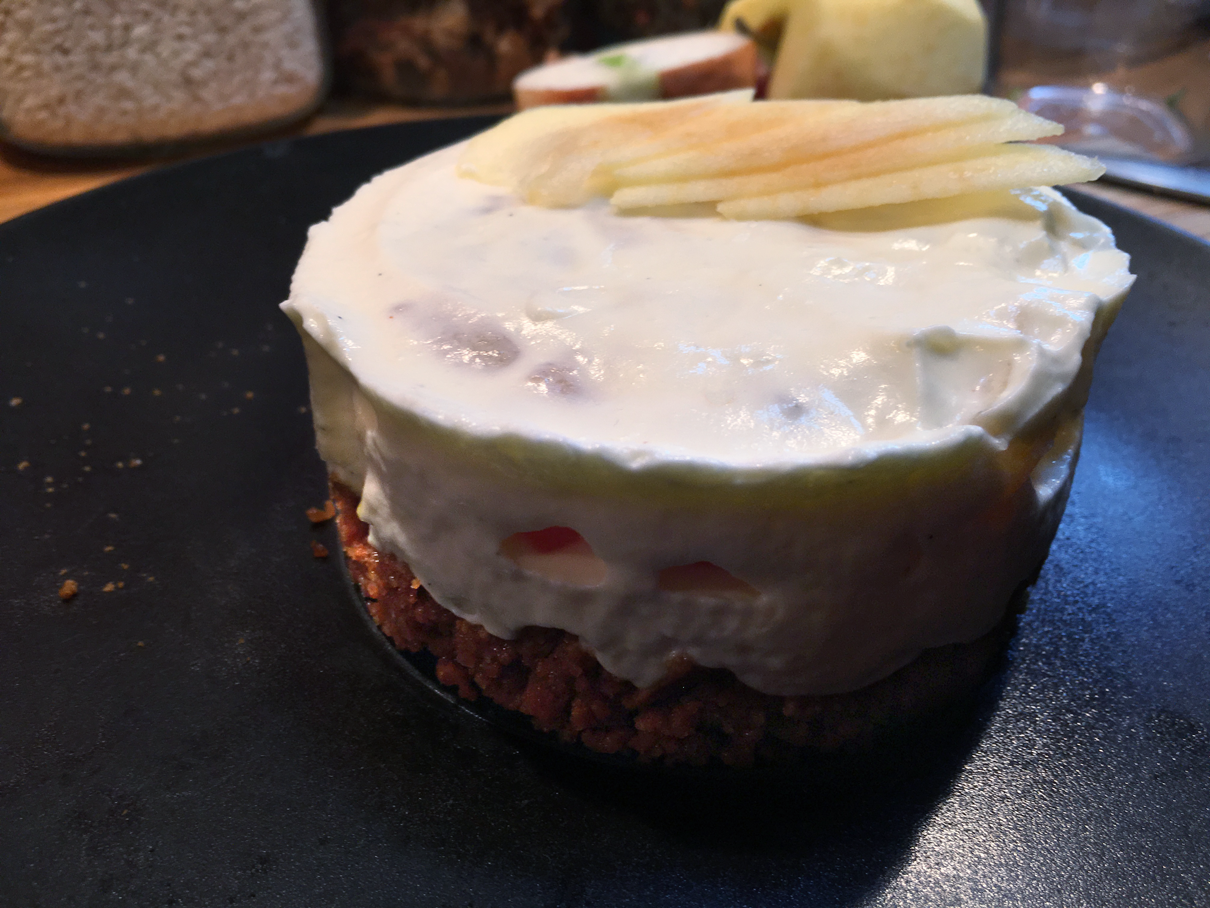 This is a no bake cheesecake meaning you don't need an oven for any part of it. It's vanilla flavored cream cheese with cinnamon apples. Who could ever hate that, except lactose intolerant people?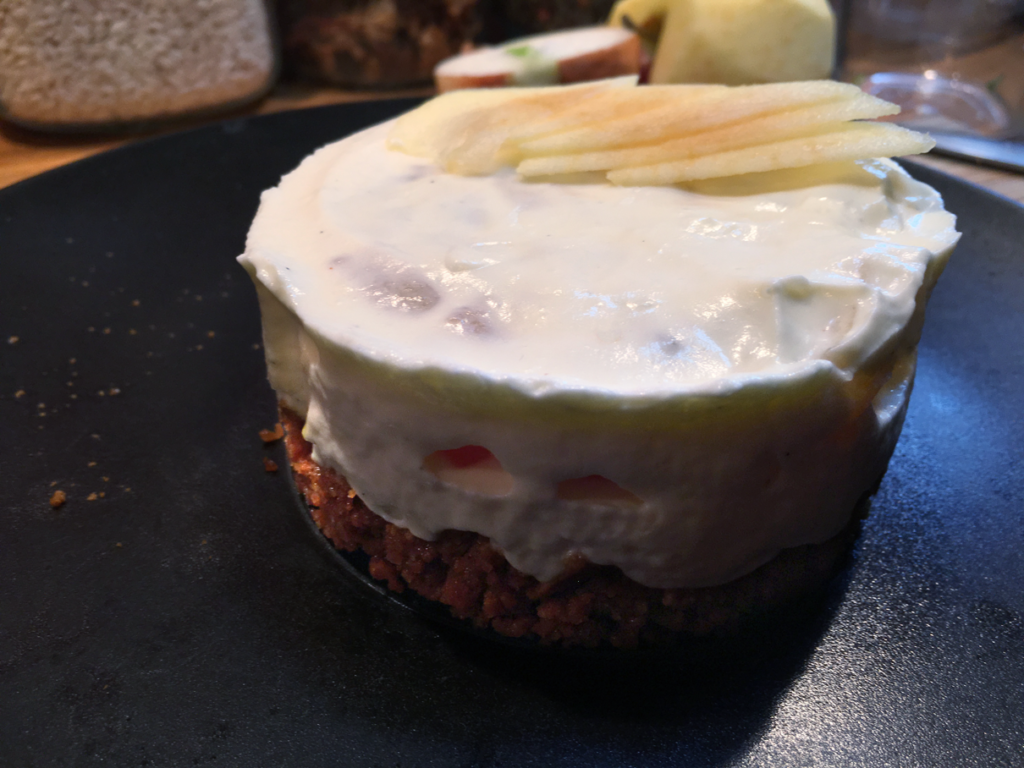 For the apple filling
2 apples (I like one tart and one sweet, e.g one Granny Smith and one golden delicious)
90 g sugar
1 tsp of cinnamon powder
5 g of lemon juice
Pinch of salt
Peal, pit and cut the apples into 2×2 cm  pieces
In a small saucepan, put the apples, sugar and lemon juice. And pinch of salt. Let it simmer for about 20 minutes until soft and brown.
Use a medium cookie cutter and press the apples into it. Place in freezer for it to firm up.
The cream cheese mix
5 g of gelatin sheet or granulated gelatin if you can't get a hold of sheets
250 g cream cheese
45 g sugar 
2 g vanilla extract 
5 g lemon juice 
150 g whipped cream
Put the gelatin sheets in cold water and let soak for about 5 minutes. Remove sheets, press out the water using your hands and place sheets in a glass and microwave it for about 20 seconds until liquid
Whip the cream to fluffy but still liquid (if 0% is liquid cream and 100% makes butter, whip it to 50%)
If you used cream cheese, there's usually salt in there. If you used Italian mascarpone, you should add a pinch factor salt now.
Mix the cream cheese and everything else including gelatin and whipped cream. Now you have your cream cheese mix and you'll be using it in a moment.
Assemble the cheesecake
90 g speculoos cookies or Swedish pepparkakor/gingersnaps or whatever crisp cookies you have
35 g butter
The block of cinnamon apples
The cream cheese mix
Now…
Crush the cookies into fine crumbles
Melt the butter and mix it with the cookie crumbles
Use a large cookie cutter (large red than the one you used for the apples)
Pack the cookie mix in the Morton of the cookie cutter
Add a thin layer of cream cheese mix
Place the apple puck on top
Add the rest of the cream cheese mix and place the whole thing in the refrigerator for 2 hours until firm.
Remove the large cookie cutter and you have your cake.