Café Esplanad - Helsinki, Finland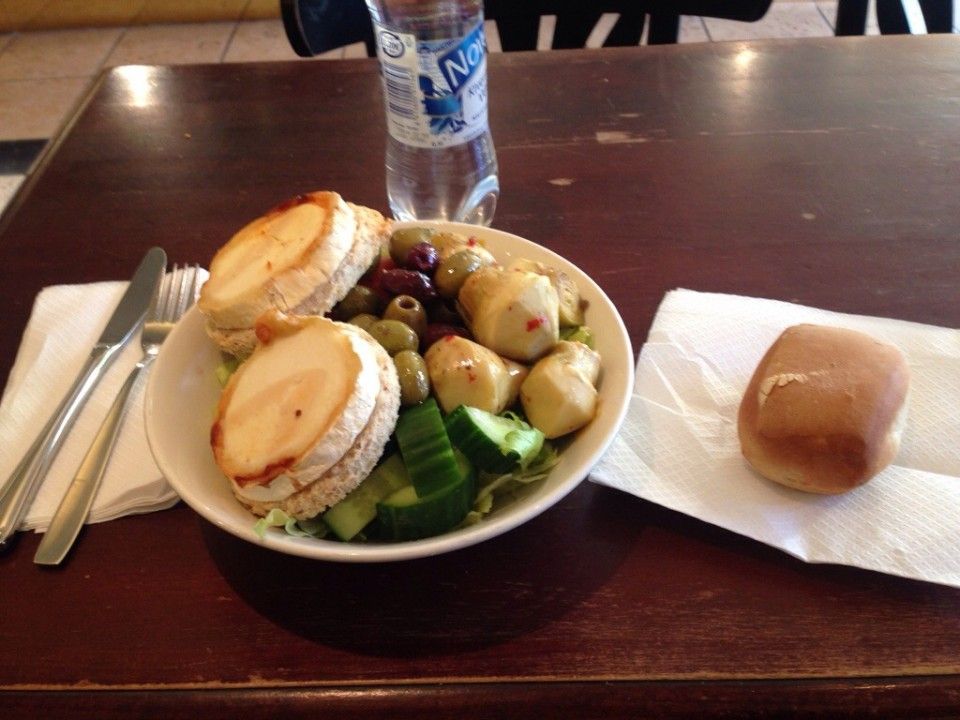 In the late nineties, I was robbed by a couple of guys in an alley, in the outskirts of Bangkok. They left me with a swollen lip, and I left them with about 1500 baht. Today I arrived in Helsinki, Finland, and last thing I know I'm robbed buy Cafè Esplanad. I left them with 20 euros, and they left me with a miserable salad that is asking me to end its suffering.
I'm trying it. A base of lettuce, a mountain of olives, undercooked artichokes, and dry chèvre cheese. Not only do these artichokes have the consistency of wood, they are flavored with a vast amount of cumin. No finesse, just poured in there with oil and salt. You know the creamy texture and distinct flavor of a good goats cheese? Don't expect any of that here. The chèvre cheese (the two big round things) is dry all the way through. And it's been sitting on the round piece of bread for so long, that the two are now glued together. They probably have been for many days, maybe even weeks.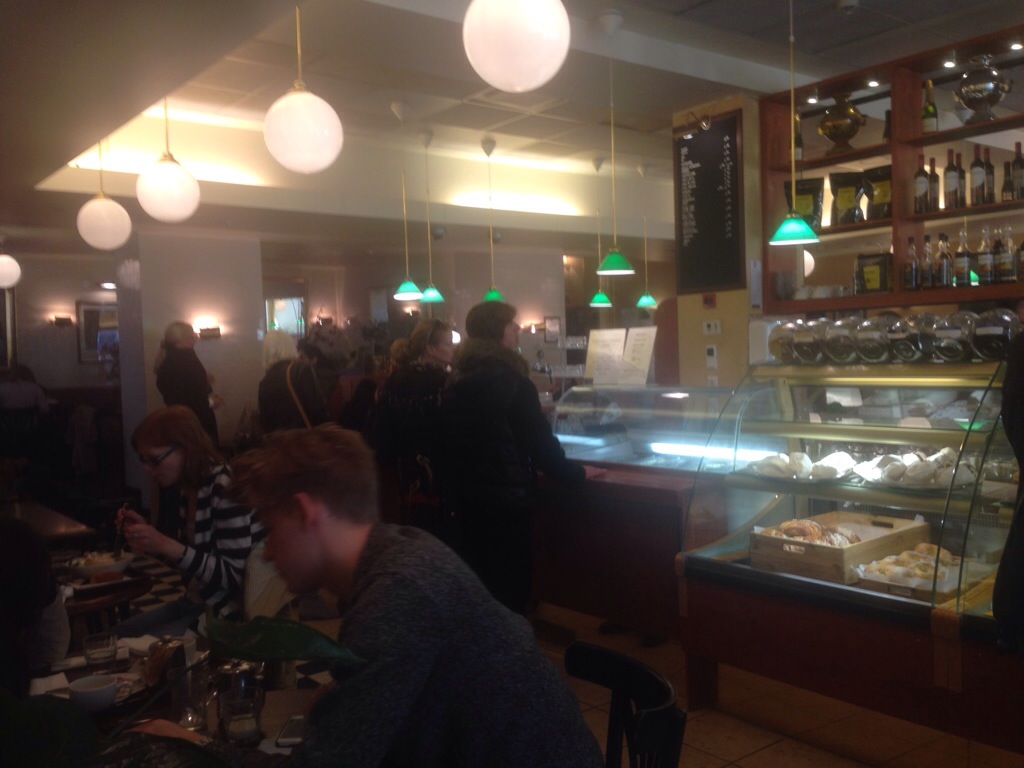 Yet the place seems quite popular. Perhaps because of the location, and it's history. Every city has it, that coffee shop or restaurant that always pops up in people's head when you ask "Do you know any good coffee shops/restaurants around here?". In Stockholm it's Sturekatten and Cafè Ritorno (neither of which is anywhere close to this place). In London and Paris it's pretty much any of the "place you have to visit" on the main tourist streets.
I'm having a "voisilmäpulle" for desert, or "smörbulle" as a natively Swedish speaking Finn would say. It's a sweet bun leavened with normal industrially made yeast, flavored with cardamom, and containing vast amounts of sugar and butter. Usually made with a little cavity filled with sweetened melted butter. They're huge here. Well… I don't mean the phenomenon as such, although that might be true too, but I'm talking about the physical size of these things at this very place.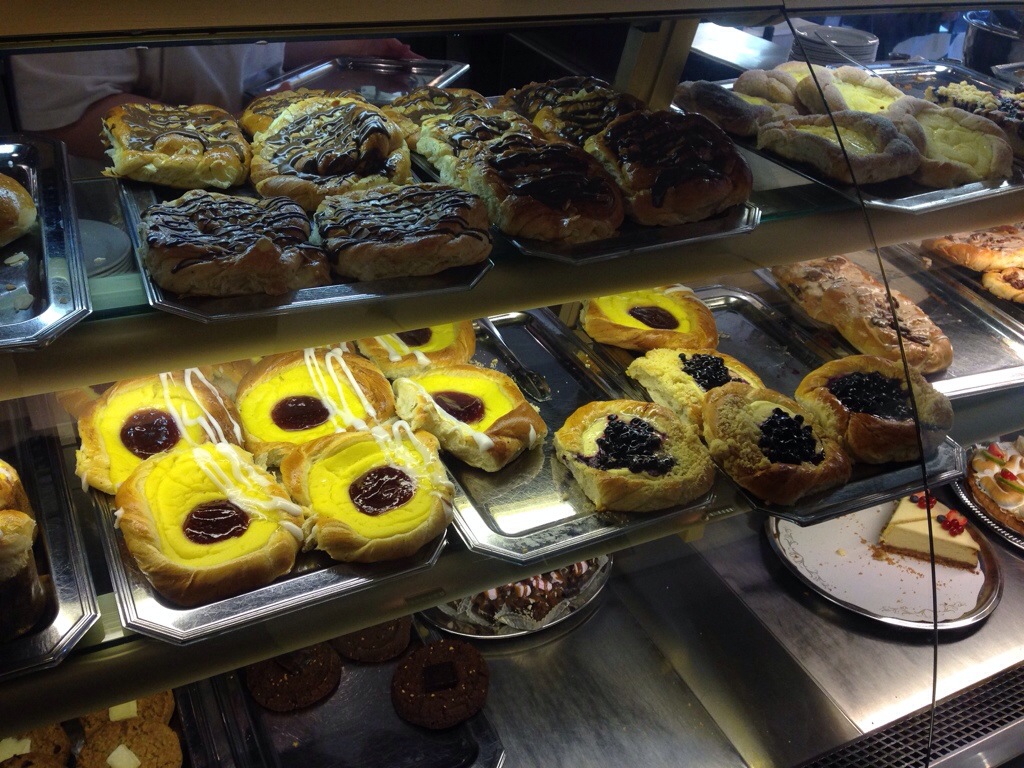 It turns out this treat is actually freshly made, unlike the salad. That having been said, it's not very good. Sure, the sweet wheatbun and the melted butter is quite a pleasant sensation with a cup of coffee – for one bite. Then, it's just tiering. If you like butter flavored treats, buy a good sourdough croissant somewhere (I'll be back with tips on where), and if you like a lot of sugar, choose a fresh Krispy Kreme donut before this Cafè Esplanad-bun any day of the week!
Happy eating!
[maplist locationstoshow="828″ geoenabled="true" hidecategoriesonitems="true" hideviewdetailbuttons="true" hidesearch="true" hidefilter="true" hidesort="true" locationsperpage="3″]