Butternut squash with lentils
Stuff for vegetarians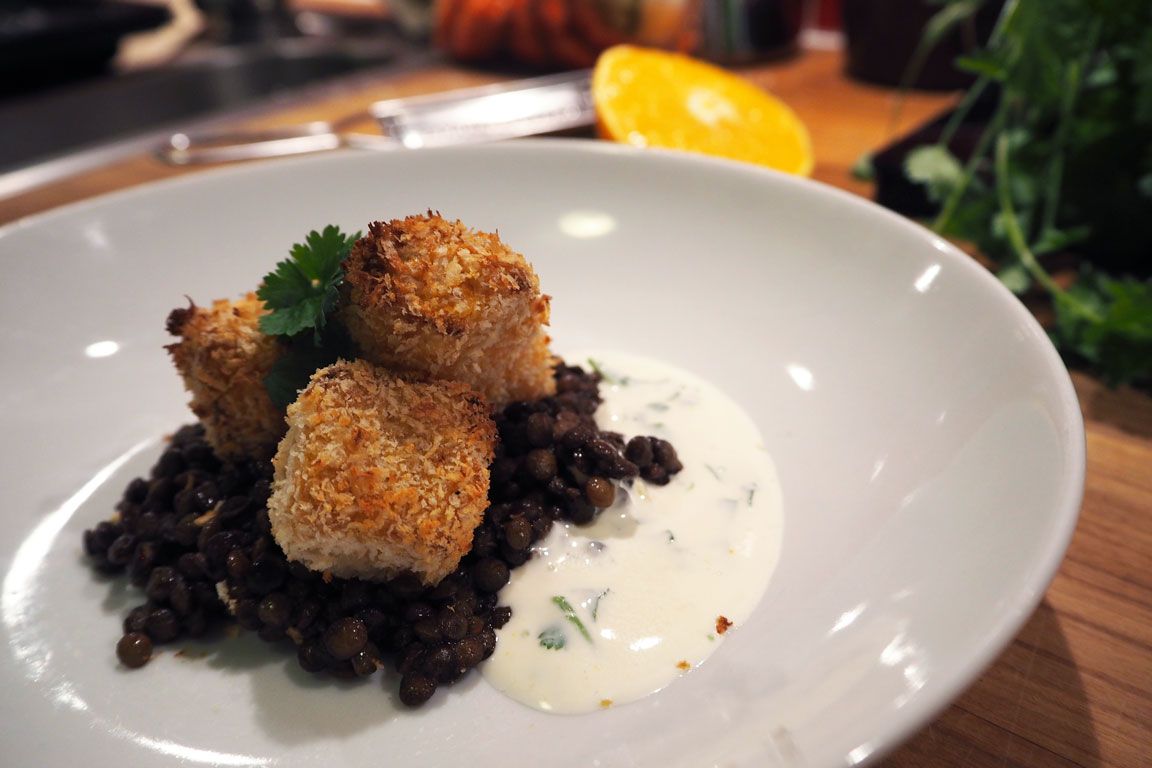 If you're not vegetarian, why cook vegetarian food? Because it's good. And if you don't find it good, at least it can help you make that vegetarian fall in love with you. This butternut squash is soft on the inside and crispy on the outside, yet low on fat. Served with green curry lentils and a yoghurt based sauce. Sounds like the healthiest thing ever!
Butternut squash
Ingredients
1 butternut squash
1 shallot
1 garlic clove
Some cumin
cornstarch (or potato starch or any starch, wheat flour is ok)
2 eggs
Panko breadcrumbs (normal bread crumbs are ok, but they don't look as nice and the texture is different)
A couple of drizzles of olive oil
Salt and black pepper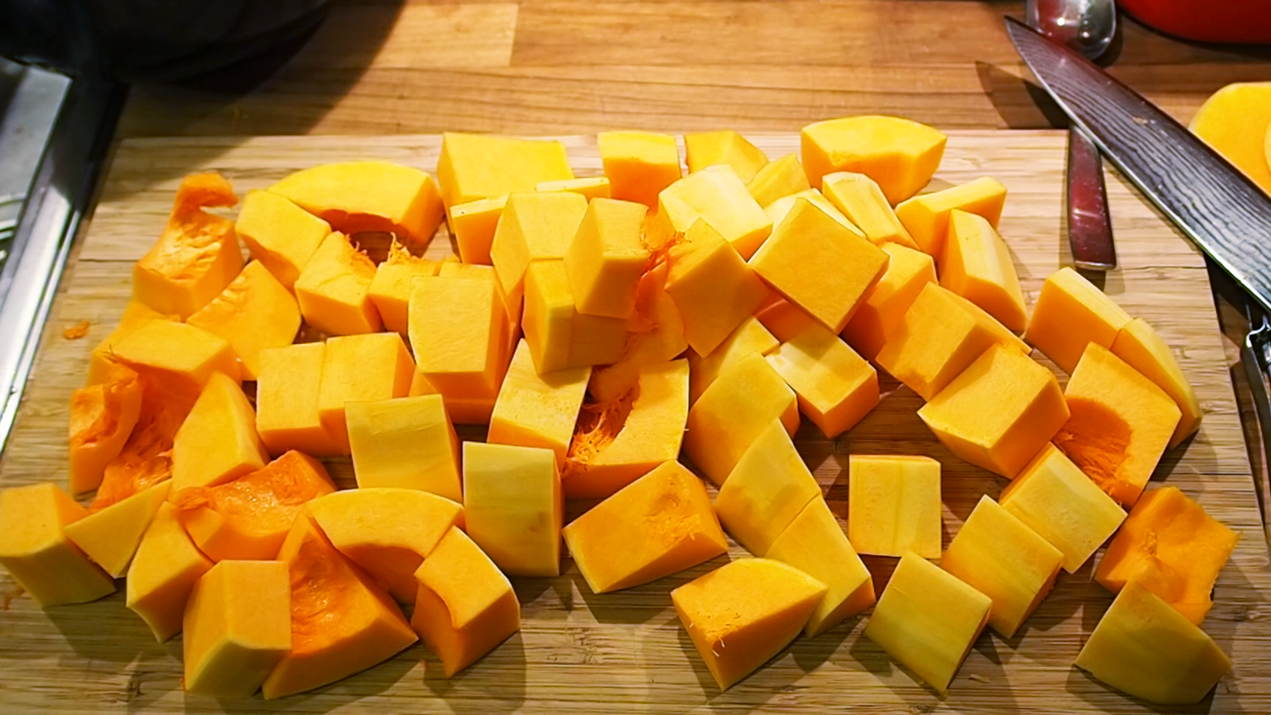 Instructions
Peel the squash
Use a garlic press or grate the garlic into a bowl
Drizzle some olive oil in there
Add about three pinches of salt and two pinches of black pepper
Cut the squash into large cubes and mix them all up in the bowl
Onto a large oven tray
Bake for about 20 minutes. They should be very firm, because you'll bake them again
Take them out and into a bowl. Get some starch on there, and shake the bowl around to cover the squash
Beat the eggs in one bowl
Panki in another bowl
Dip the squash into the eggs and then the panko. Use one hand for the wet bowl, and the other hand for the dry bowl, or else you'll make a mess
Place on a grill tray, and into the oven for about 15 minutes on 200 degrees, until golden brown
You'll have a crispy crust and a soft inside! Try one!
Lentils
1 shallots
1 garlic clove
A teaspoon of kanyan curry
A good curry powder, I use a Kandyan curry mix
A tablespoon of tomato paste
A couple of drizzles of olive oil
120 g of green lentils (About two dl)
A pinch of salt
Basically, boil the lentils according to the packaging. I use a pressure cooker because it saves time, and it yields better results in general when it comes to cooking lentils in my opinion.
Finely chop shallots and garlic
Fry shallots and garlic in olive oil. Add the rest of the ingredients and fry for a while, then set aside.
When the lentils are done, mix them with the curry stir fry
This smells absolutely wonderful!
Sauce
3 tablespoons of greek yoghurt
zest from 1/4 orange
juice from 1/2 orange
Pinch of salt
Handfull of coriander
In a bowl, add yoghurt, zest, juice, salt and chopped coriander. Yep, that's it.
Serve
Some lentils, the crispy nuggets, sauce, and a little coriander leaf on top to make it look all fancy. If you're doing this vegan, you can substitute the eggs with soy yoghurt, and the greek yoghurt with… Well, soy yoghurt too.